28.2.22 Message from Canactions School. Ukranian Educational Platform in the sphere of Architecture and Urbanism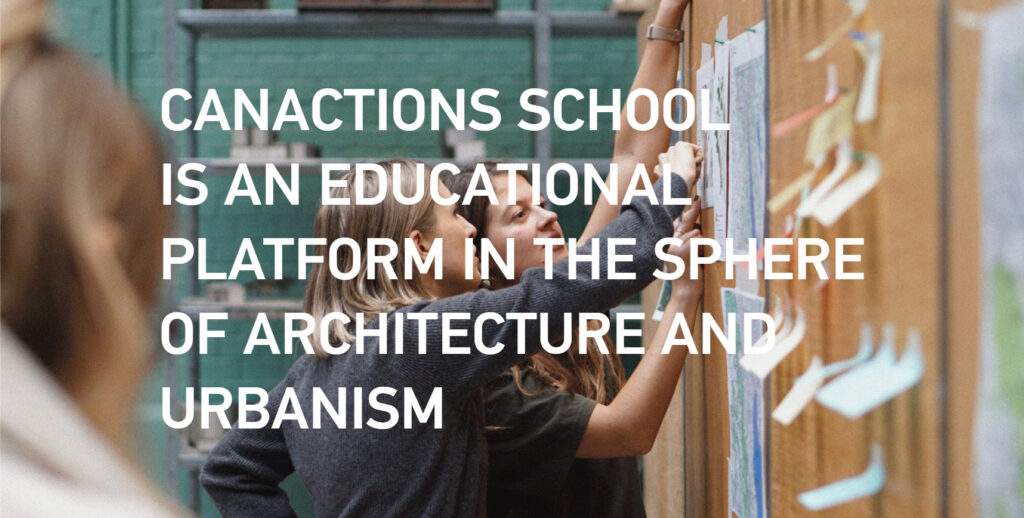 Juan Socas ayant participé comme jury dans les concours internationaux CANActions editions 2015-2017 souhaite partager ce message des organisateurs de CAN Actions :
These days, Ukrainian communities across the country are firmly and bravely defending their cities. At the same time, they need our support. Therefore, as a charity organization, which promotes the CAN-ACT strategy, we are initiating the international fundraising campaign for the following Ukrainian municipalities: Vinnytsia, Mariupol, Zhytomyr, Uzhhorod and other in need to come, whose local Territorial Defense Forces, volunteers, doctors are protecting and saving the lives of civil people. The funds raised will be transferred directly to trustworthy local authorities and accountably used for the urgent needs of each community. If you are willing to support our initiative Please, contact
Olena Vozniak ovozniak@canactions.com +380 (63) 847 77 96
Valentyna Zotova vzotova@canactions.com +380 (67) 132 93 29
at your earliest convenience. Each hour matters.
The letter of your will to support financially or in other way would be extremely appreciated in addition to the financial donation to the following accounts:
CO «CF «CANACTIONS»
IBAN UA673348510000000002600951875
Beneficiary Address: 3B/106, Currency EUR STR., Київ, 01010, Ukraine
Beneficiary bank
Bank name: FIRST UKRAINIAN INTERNATIONAL BANK
Bank address: 4, Andriivska Str., Kyiv, 04070, Ukraine
SWIFT BIC: FUIBUA2X
Correspondent Banks (if needed)
Bank name: Commerzbank AG COBADEFF ING BELGIUM SA/NV BRUSSELS BBRUBEBB
SWIFT BIC: COBADEFF